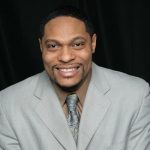 Dear backers and supporters,
On behalf of the entire BCTC Board, I would like to offer my sincere thanks to you for stepping up to support our BCTC Kickstarter campaign aimed at starting the restoration of the former Historic Temple Beth El and also the restoration of lives and people. It has been an exciting journey – 30 days of non-stop engagement and activity, learning and support! I cannot begin to express how much this Kickstarter campaign has changed my life and perspective forever. There were moments in the past where I would think that I was all alone, but not anymore! Check out these statistics. As of now we've had:
Over 11,000 views from approx. 5,000 unique visitors
Top 10 Countries (1 – 10) – US, Canada, UK, Germany, France, Israel, Australia, Colombia, Antigua & Barbuda, and India
Top 10 Cities (1 -10) – Detroit, New York, Ann Arbor, Royal Oak, Oak Park, West Bloomfield Township, Chicago, Bloomfield Township, Southfield, Farmington Hills
We raised $45,500 with 263 backers!
With just hours remaining in this campaign it would take a miracle for us to reach our goal of $100,000, but there is not an inch of my being that believes that this campaign failed. Yes, we are currently short of our goal. But this campaign is not over… in fact, it has just begun! Your support has refueled our team and your partnership with us in this sacred work ensures that we will succeed! I, personally, look forward to receiving constructive feedback from each of you on how we can best achieve our goals to become an epicenter for community healing and transformation. Please: email me at aramis@bctcdetroit.org or just reply to this message with any advice you might be willing to share. It is so deeply appreciated.
We need your help.
Our team chose Kickstarter as the platform for our campaign, understanding that it would place us in an 'all-or-nothing' situation. If we do not reach the $100K goal, none of your debit/credit cards will be charged. I'm asking you not to withdraw your support, but to make your tax-deductible donation again directly to our organization on our secure new website. (The Donate button is in the top left corner!)
If you prefer, you can also send your donation in the mail to Bethel Community Transformation Center. Make checks payable to: BCTC. Our address is:
8801 Woodward Avenue
Detroit, Michigan 48202
We are not giving up, and in the weeks ahead we'll be meeting and listening to all of the feedback you give us as we re-commit ourselves to the work ahead: restoring this building and the relationships that will make it a sacred and beautiful place again.
Thank you again for your support,
Pastor Aramis Hinds
Executive Director
Bethel Community Transformation Center
PS – We will still honor all reward levels and dedications for backers of our original campaign, including our Wall of Honor recognizing your contribution for generations to come in the building. Simply donate the amount corresponding to the original reward you selected when you donate on our website.