This post originally appeared on our 2017 Kickstarter campaign.
Friends,
BCTC is all about the power of healing. Just as our building is in need of some repair, our relationships are longing for restoration. Since we've launched the campaign, thousands of people have seen our message of hope for reconciliation between black and white, Jew and gentile, urban and suburban citizens. And the message is picking up! Tonight, at 5pm EST, we'll make our TV debut on Detroit's Channel 7 Action News with a tour of the building and the amazing things that are happening here… tune in!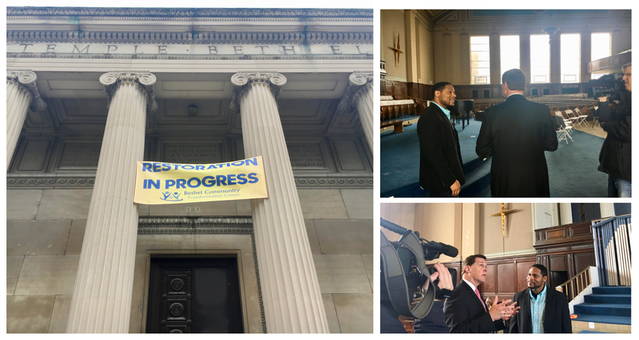 This campaign wouldn't be happening with you, our early adopters. Thank you for believing in us and our positive vision for healing community in Detroit. Over the weeks ahead, we'll share videos and stories with you about the transformative ways in which we've touched the lives of so many people in Detroit through this project. We hope they'll uplift you like they do to us.
We need your help to continue to reach people who care about the past, present, and future of this building and the inter-woven communities that have, do, and will call it home. Can you share the campaign with a family member or a friend who grew up in the building, or prayed here, or comes to church here today or to our community center? Together, we can connect the dots and bring together the many faces of BCTC.
One more thanks for your belief in us – let's weave together our communities for healing and reconciliation,
Pastor Aramis Hinds
Bethel Community Transformation Center
PS – Did you see this powerful video we released yesterday of Dr. Marilyn Heins speaking about the building and her vision for healing?